In order to allow more people to enjoy the outdoors better, I have compiled 10 best outdoor awning Shade designs that are super beautiful and useful.
Getting outside and enjoying life is the best choice for many to spend the weekend.
But at the same time, we have to face a problem: the scorching sun, the trouble of being unable to go out in rainy weather, which makes us often unlucky to spend the time of dining or drinking tea outdoors.
These terraces are shaded so you can enjoy your time outdoors at leisure. Come and see it together!
01 White shade canvas
The outdoor awning of this garden is full of design aesthetics. The perfect combination of the aluminum alloy frame and the off-white shade canvas makes the garden so beautiful.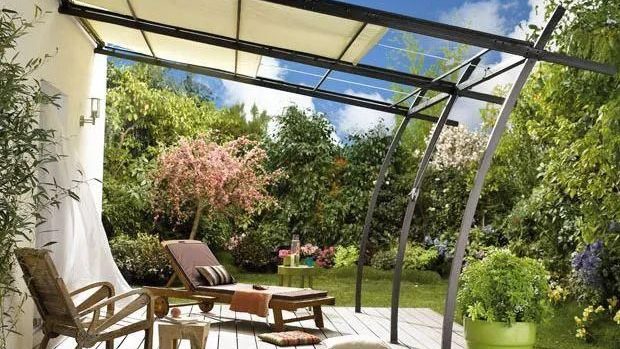 02 Electric retractable awning
The aluminum alloy sunshade that can be folded electrically can avoid direct sunlight, and the open courtyard is extraordinarily atmospheric, with blue sky and white clouds, and you can enjoy outdoor life.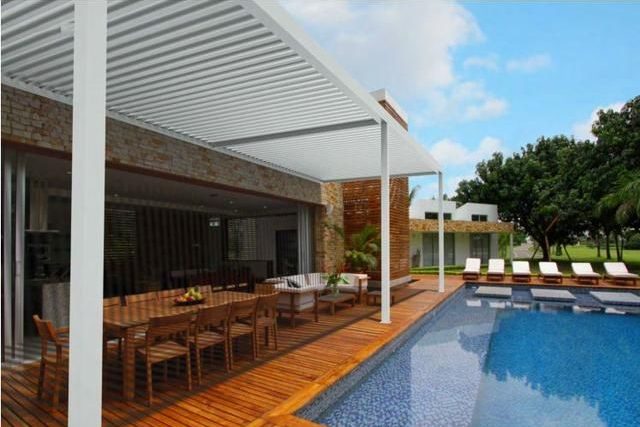 03 Double-section outdoor awning design
It can be extended or scaled as needed to meet the different needs of the yard at different times. The light-colored shade canvas matches the building.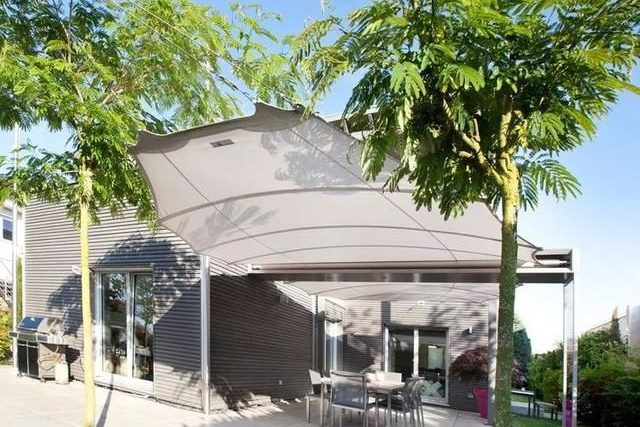 04 Rustic style
The pastoral-style building makes people return to nature. The black lacquered skeleton and the beige sunshade cloth make the whole tone feel like home, and people feel warm when they are on the road.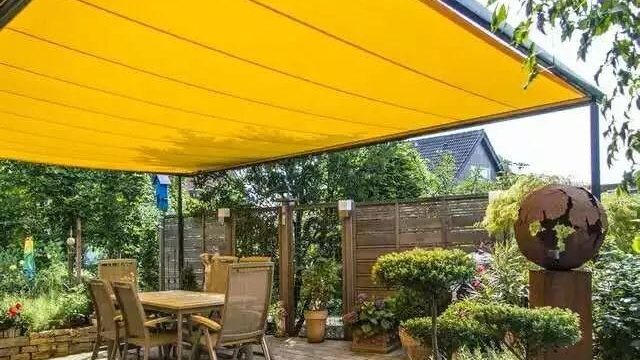 05 Outdoor awning
In addition to the sunshade, it also needs to keep out the rain. What if the rainwater floats in, don't worry, the awning below not only covers the top, but also blocks the front, just like a small house.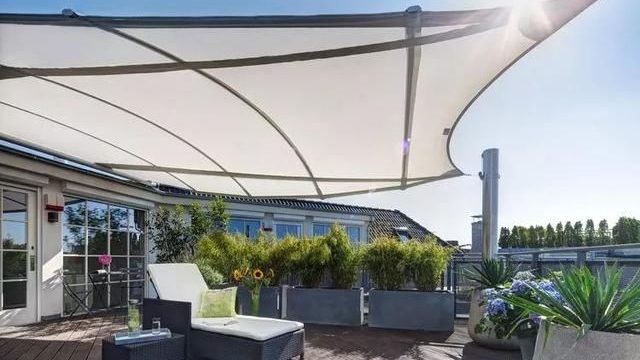 06 Retractable awning
It can be shaded and protected from rain, and the position can be adjusted according to the light. It looks like a product, but also a work of art, full of aesthetic design.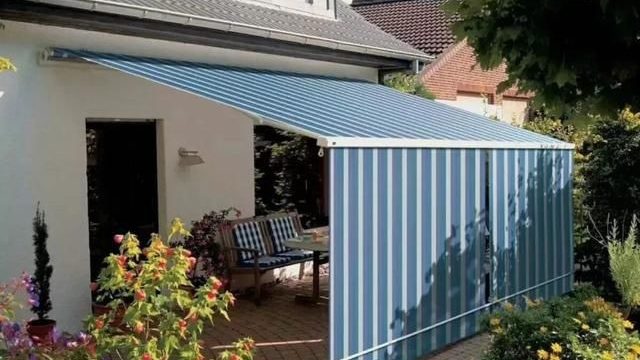 07 White Folding Canopy
The white folding canopy makes people feel comfortable, and the seaside scenery makes people intoxicated. A glass of red wine and a piece of music make people deeply intoxicated.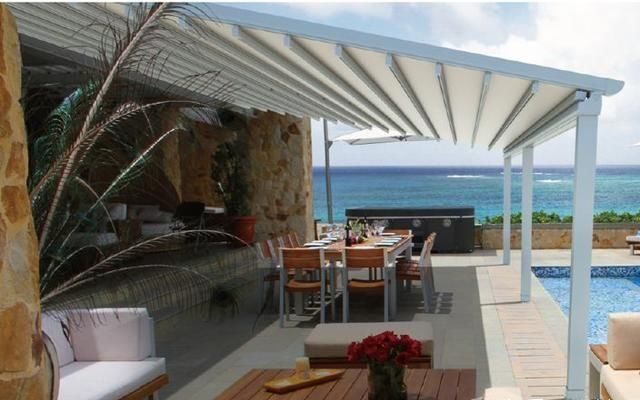 08 Take advantage of nature
The awning is not necessarily made of metal products, nor is it necessarily made of fabrics. The magic of nature is that even natural green plants can also be used as natural sunshade products.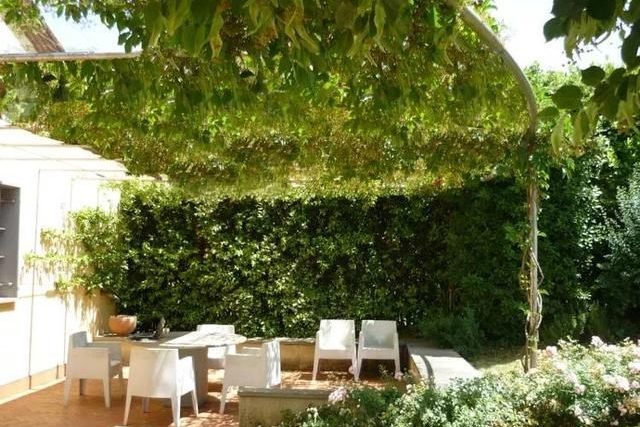 09 Match with the back garden
The outdoor awning and the back garden are integrated together, and it is more comfortable to look at. The shape of the awning itself can reduce the resistance, and even in windy weather, there will be no noise.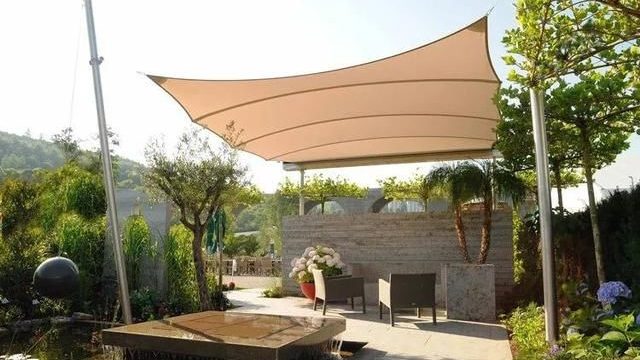 10 Folding Canopy
When you walk out of the house, you can see the beauty of nature at a glance. This folding canopy design allows people to have more choices.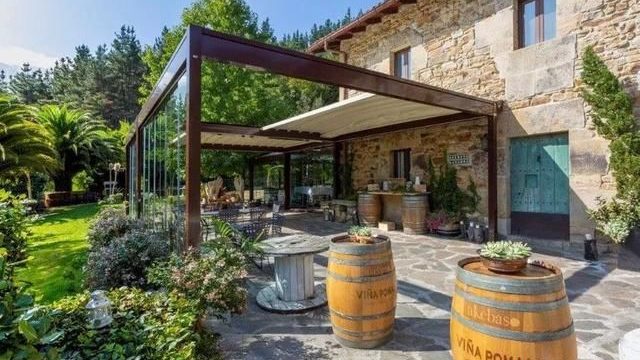 You can open the shade cloth and enjoy the beauty of nature in a clear sky. You can stretch it out in rainy days and still be outdoors. Enjoy the scenery